Celebrate the Holidays
With South Mountain Creamery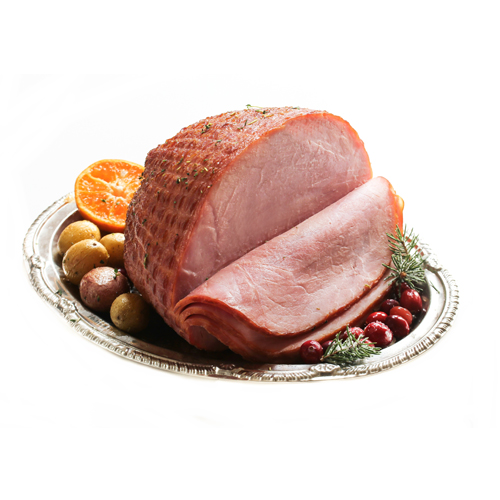 PRE-ORDERS BEGIN NOVEMBER 9
Plan the perfect holiday dinner with the tastiest, farm-fresh meats, locally-made baked goods, and seasonal favorites.
Hanukkah
Celebrate the Festival of Lights with home-cooked meals delivered from our family to yours, including options like beef brisket, babka, apple sauce, challah bread, and more.
Christmas
Deck the halls with festive decorations and seasonal treats like spiral sliced hams, turkey, eggnog, charcuterie, wreaths, candy, and more.
Holiday Hams
Our fresh, Spiral Sliced Hams range from 7 to 7.5 lbs, are never frozen, and make the perfect centerpiece for dinner parties.
Available beginning November 24.
Donate A Turkey To A Family In Need
During this season of giving, add a donation turkey to your shopping cart to give the gift of farm-fresh food to a local family in need.
LIVE TURKEY TRACKER:
309 turkeys donated so far in 2023
TURKEYS DONATED IN 2022: 570
New Year's
Ring in 2024 with recipes traditionally served to bring good luck in the new year, such as pork tenderloin, shrimp, beef short ribs, sweet meatballs, and lasagna.

Baked Goods & Seasonal Favorites
Eggnog is here! This seasonal treat is back and as always, our recipe contains NO added hormones, antibiotics, or preservatives—just pure deliciousness.
Don't forget to add on fresh-baked desserts (gluten-free and dairy-free options available), dinner rolls, loaves of bread, plenty of pies, baking essentials, and fresh local produce.
Holiday Gifts
With home delivery just a click away, we're your one-stop shop for gifts. Find great options for family and friends, from decadent candy to gift bags full of goodies.
Gift Cards
Can't decide on what to get your favorite South Mountain Creamery fan? Treat them to a gift card and you're sure to get them exactly what they want.
Merch
Give the gift of swag! Show off your love of South Mountain Creamery and support for local farmers with our brand new tees, beanies, ball caps, sweatshirts, mugs, and more.
Charcuterie Gift Bag
Have a friend who likes hosting parties? They'll love this curated selection of locally-sourced meats and cheeses, paired with one of our limited-edition South Mountain Creamery Logo Cutting Boards, wrapped up in a tote bag.
Christmas Candy
Every year we're proud to offer a variety of sweets from The Capital Candy Jar. Don't wait to grab these best-selling treats, they won't last long!
Home delivery
Does all of this sound like a holiday miracle you want to be a part of? Find out more about South Mountain Creamery home delivery and all the goodness that can be magically delivered to your doorstep from our farm to your family.