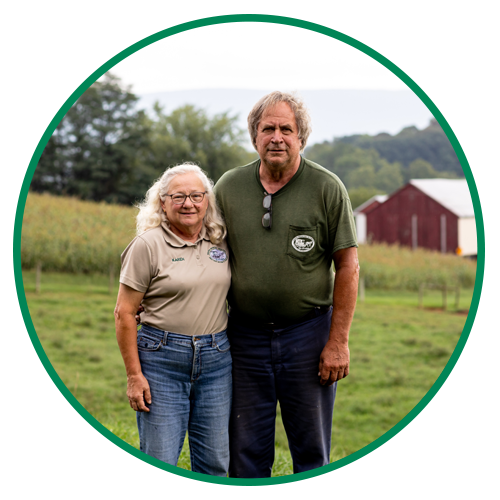 Our farm was started here in Middletown, Maryland more than 40 years ago by Randy and Karen Sowers. After two decades of farming, we took a leap of faith and opened South Mountain Creamery, selling our milk and making delicious dairy products for our community. After all, when you have something so special, why not share it with everyone? At the time, we didn't know that this decision would set our family farm on a course that reached beyond our imagination.
Today, three generations of the Sowers-Brusco family work together on the farm, in our stores, and behind the scenes. Despite the fact that we know exactly how to push one anothers buttons, we wouldn't have it any other way. We share the bond of family as well as a philosophy that we're all in this business together. Unlike corporations, we've eliminated the red tape altogether so that we can collaborate, grow, and lift one another up.
South Mountain Creamery has steadily expanded over the years, and has future growth in the making. It's important for us to provide farm-fresh food to as many people as possible in Maryland, Pennsylvania, Virginia, Washington, D.C. and beyond. Because of you, our future looks bright as we expand our delivery area, create new opportunities to teach others about farming, and build more relationships with other farms and vendors like ourselves.