Farm-fresh products
As a South Mountain Creamery home delivery customer, you can shop online from a wide variety of fresh-from-the-farm dairy products, produce, meat, pantry items, baked goods, beverages, meal box options and more. Then, we deliver your order right to your front door. Now that's convenient! You can place orders on a weekly basis and save time and energy you'd otherwise spend at the grocery store.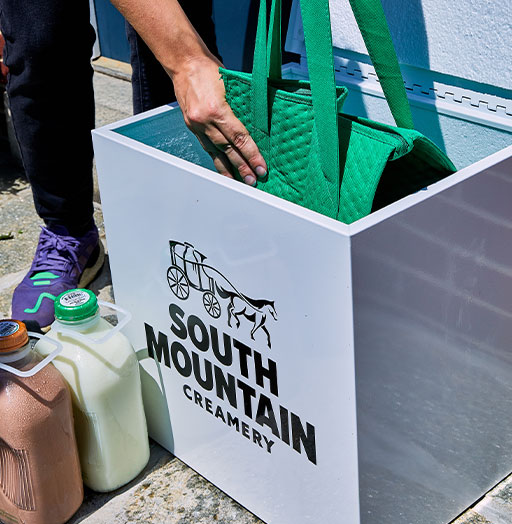 How We Started
In 2001, we started a creamery on our family farm in Middletown, MD. Now, we're sharing our products with friends, family, and neighbors all across the region in Maryland, Virginia, Pennsylvania, and Washington, D.C. Access to fresh foods is transformational and can make a difference not only for individuals and families, but for entire communities. That's the mission we keep in mind when we get out of bed every morning to milk cows, pack orders, load trucks, and deliver products.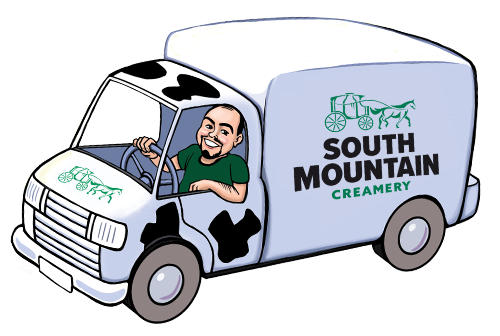 The Farmers' Market Delivered
When you think of a creamery, you think of dairy products. But, at South Mountain Creamery home delivery, we're so much more than that. Dairy is just the start of what we do! We also work with other family and farmer-owned businesses just like us to source local, high-quality products. It's like having the whole farmers market delivered.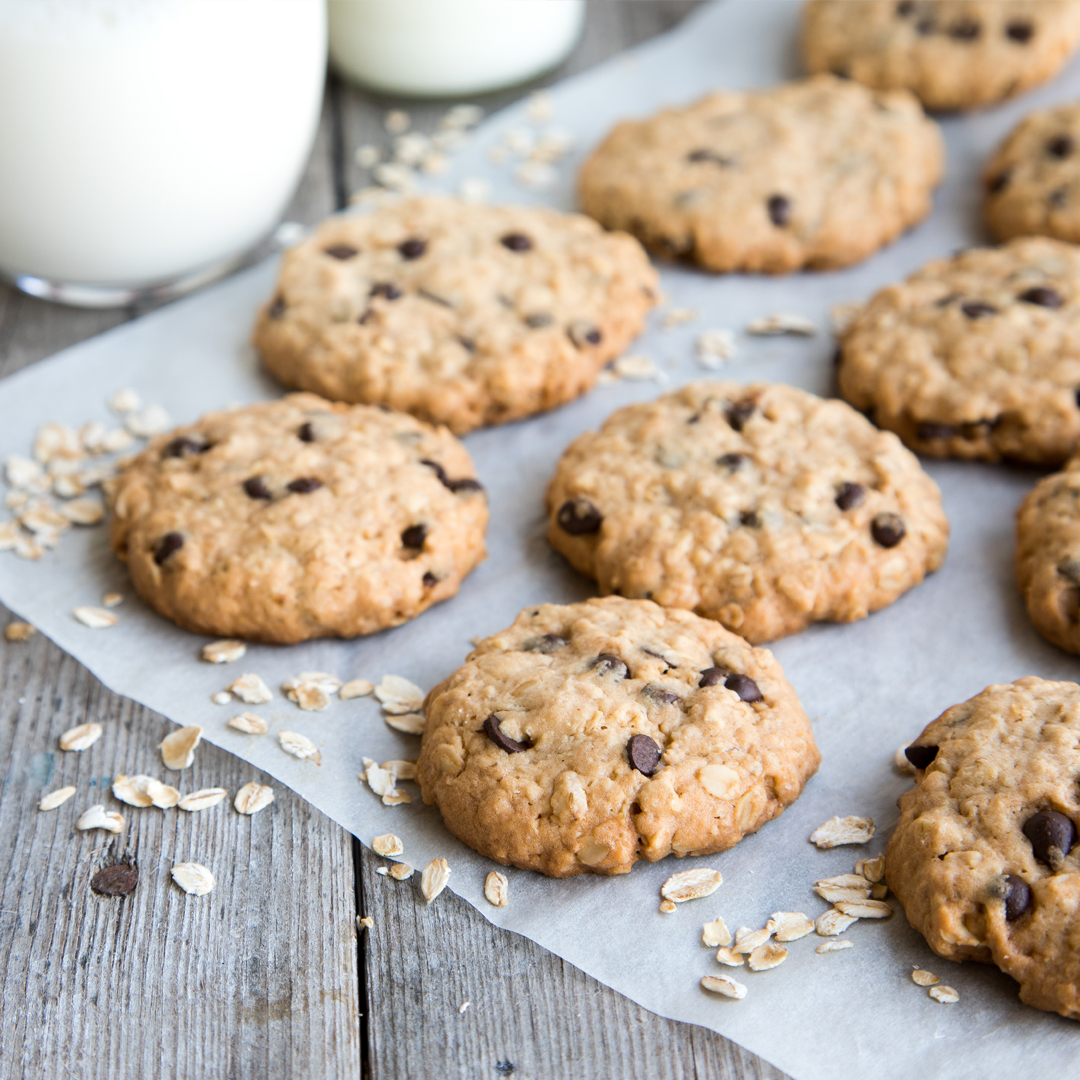 Our Partners
We only offer our customers the produce and products we'd want for our own family, which is why we carefully choose our partners and vendors. By visiting farms, bakeries, coffee roasters, and dairies, we assess and vet each and every business we want to work with. We hold them to the same high standards that we hold ourselves to, and only work with others who share our passion and values for creating fresh, wholesome food.