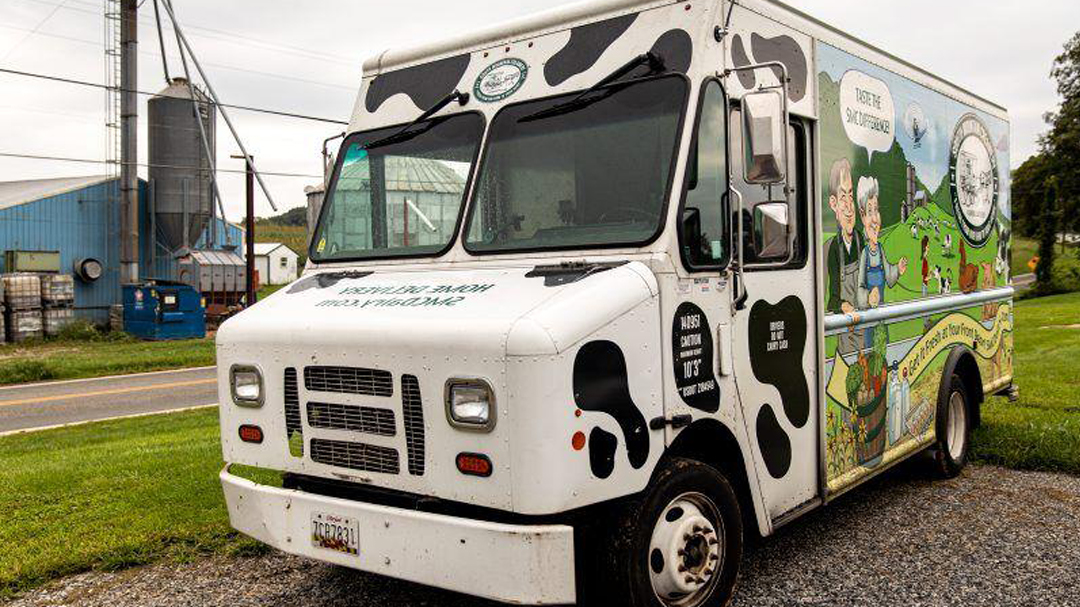 South Mountain Creamery has had quite a year. In a matter of months, the dairy farm and processor in Middletown, Maryland, has provided solutions for two big challenges — a closed dairy plant and pandemic-fueled grocery disruption — and has positioned itself for an...
read more
Family-owned farm in Middletown, Maryland adds Corn Maze, Pumpkin Patch, Sunflower Fields and More Middletown, Md (September 12, 2022) – South Mountain Creamery, a family-owned farm, creamery, home delivery service, and wholesaler located in Middletown, Maryland,...
read more
South Mountain Creamery was excited to host Governor Larry Hogan on the farm on June 8, 2022 to kick off Maryland's Best Ice Cream Trail! The Ice Cream Trail features 10 farm creameries, including South Mountain Creamery, that make their own ice cream and invites...
read more
Trickling Springs Organic is now available at Whole Foods stores throughout the Mid-Atlantic region, including Pennsylvania, Maryland, Virginia, and Washington, D.C.! Customers will be able to purchase Trickling Springs Organic milk, heavy cream, and half and half....
read more